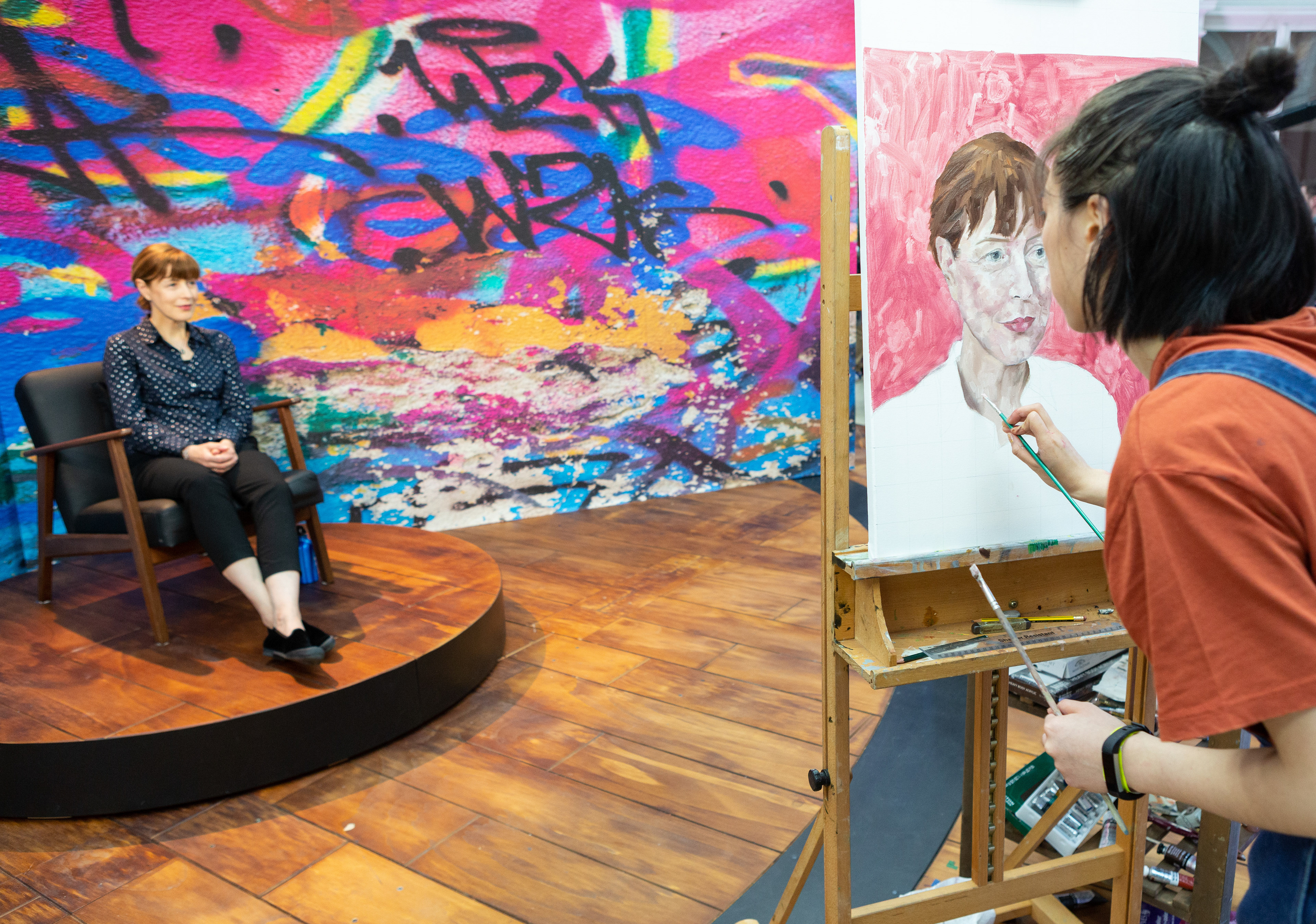 The day of the heat was such a surreal experience. It was an early start and a late finish, filled with interviews which made me question every single thing I was doing and thinking – quite challenging, but speaking with the judges was very beneficial and enjoyable; they are genuinely interested in your process. What made the whole thing less stressful was the production team who are genuinely lovely people wanting to help the artists do the best they can. I only have positive things to say about the programme and I would really recommend just giving it a go: I have learnt so much from the experience and developed as an artist as a result of it. 
And then of course, it was amazingly absurd that Gina McKee selected my portrait to take home (shocked face), and then I got shortlisted as one of the three artists (very shocked face), and then Stephen Mangan called out my name as the heat winner (absolutely flabbergasted face)! To be honest, I hadn't even imagined that I would even hear back at all after I had entered the competition on a whim. It was definitely one of the best days of my life so far.
You can read in more detail about my actual painting process on the Cass Art blogpost, linked
here
.
There's also a really lovely review of my episode on the Making a Mark blog, linked
here
.